Medical Studies
This page will hold links to various medical studies that have already been completed by different trainers and doctors collaborating in the past several years. You can read the entire documents, or just the overviews presented, in order to see the amazing results for yourself. There are many more that I can add over time as well, but these should get you started.
---
​Canine scent detection of human cancers: A review
of methods and accuracy
---
​Diagnostic Accuracy of Canine Scent Detection in
Early- and Late-Stage Lung and Breast Cancers
---
Cancer odor in the blood of ovarian cancer
patients: a retrospective study of detection by
dogs during treatment, 3 and 6 months afterward
---
Olfactory Detection of Prostate Cancer by Dogs Sniffing Urine:
A Step Forward in Early Diagnosis
---
Powered by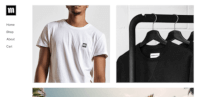 Create your own unique website with customizable templates.